As a professional china apron manufacturer,we usually have to suggest different material to our customers,such as cotton,polycotton,100% polyester,canvas and leather.
First let's talk about cotton,it's good material for apron, enviroment friendly, washable and comfortable,the most important is they look very textured, but they also have disadvantages,that is shrinkage and easy to wrinkle,if the cleaning is not done in time, the oil stains will not easily be washed off.
180gsm cotton twill is the most common used for our customers,180gsm is the right tickness neither too thick nor too thin,we can easily print a logo or make an embroidery on it for our customers to promote their products,the price is usually during 1-2usd.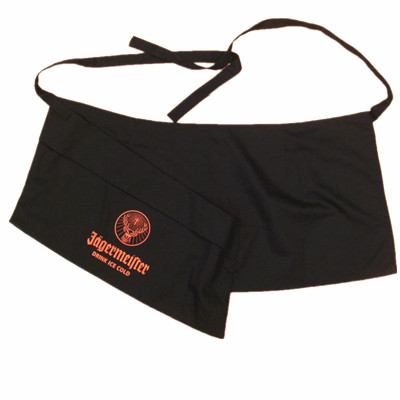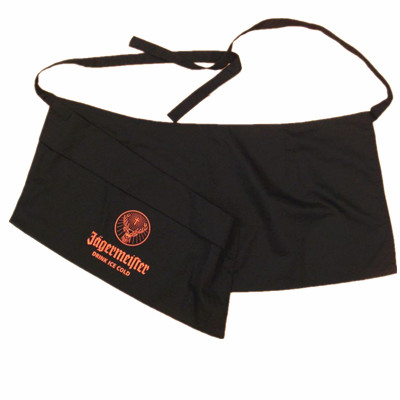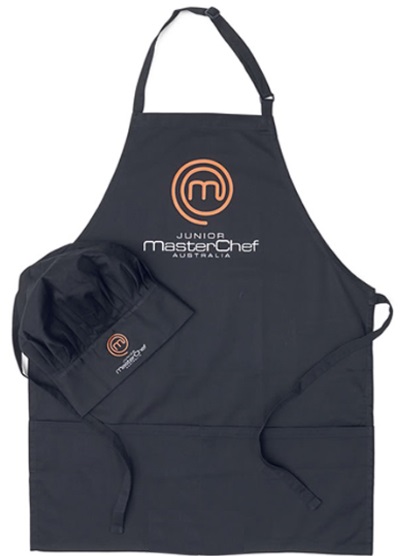 Second is polycotton,polyester cotton fabric is actually polyester and cotton blended, according to the proportion of cotton-polyester cotton we divided into two categories, when the cotton content is greater than polyester, generally called CVC, otherwise known as T/c.
The advantage is high fiber strength, durable, heat-resistant,also very smooth and breathable,but as polycotton contain polyester so it's easy to generate static electricity and adsorb dust,polyester cotton can not be hot ironed and immerged by boiling water, also moisture absorption of polyester cotton  is very poor.
It's commonly used for promotions,kitchen use and cooking.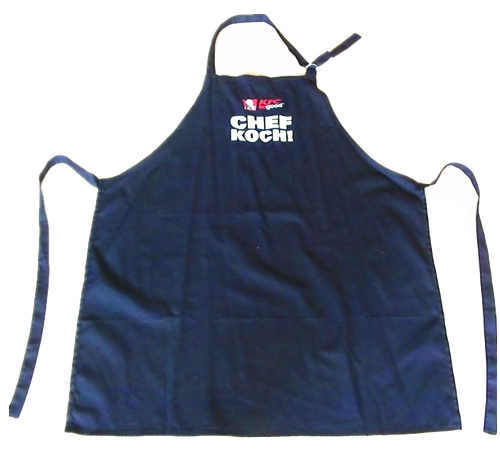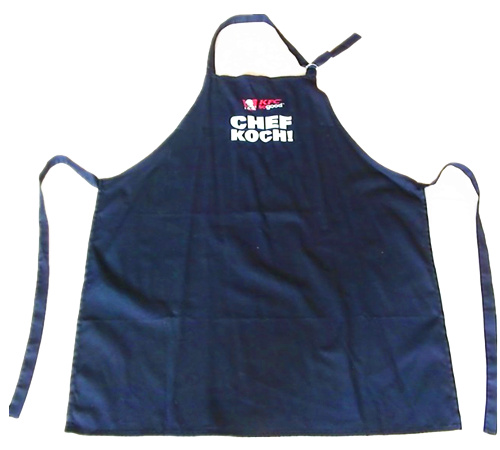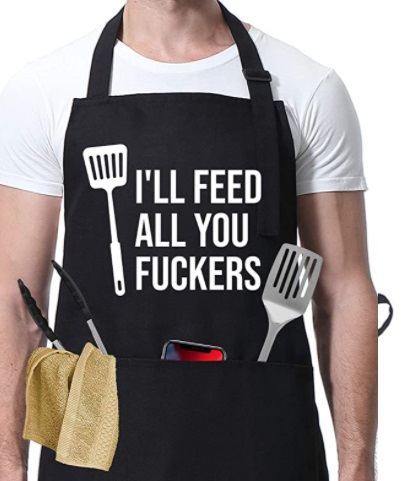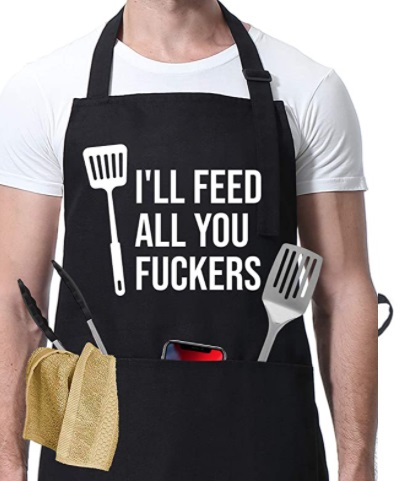 The third one is 100% polyester,which is made of fibers after spinning and post-processing,its advantages are good chemical resistance, heat resistance, good elasticity and strong resilience, durability and crease resistance, the disadvantage is that the hygroscopicity and anti-fusibility are poor, and can pill easily.
It's often used for promotions like full printed,as only 100% polyester can be used to make full heat transfer printing.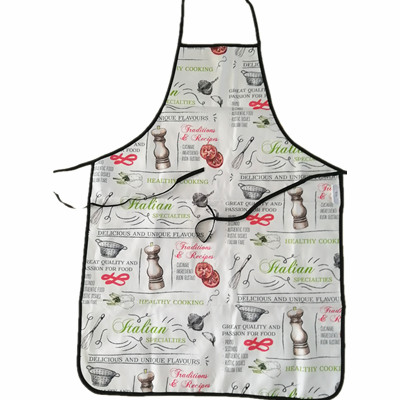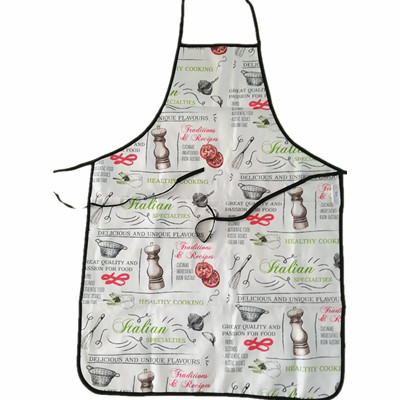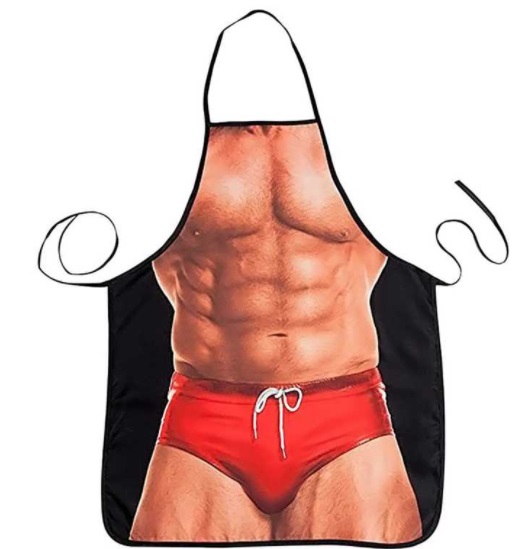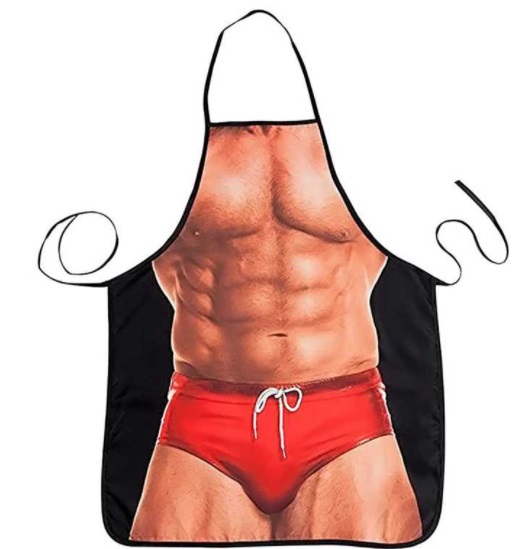 The fourth material is canvas,it's a thicker cotton or linen fabric, so named because it was originally used for sails. Plain weave is generally used, but a few varieties of twill weave are used, warp and weft are multi-ply yarn,The main characteristic of canvas is its strength, abrasion resistance and durability, but it is not resistant to dirt, after washing may appear shrinkage,anyway it's perfect for garden apron,bbq apron grillling apron which have higher request for strength.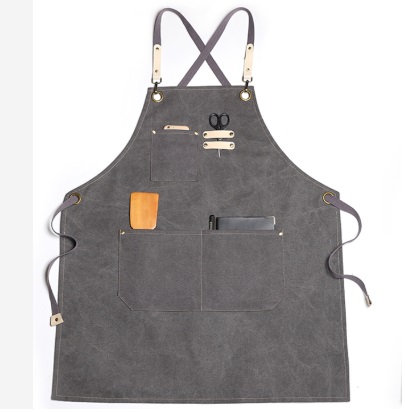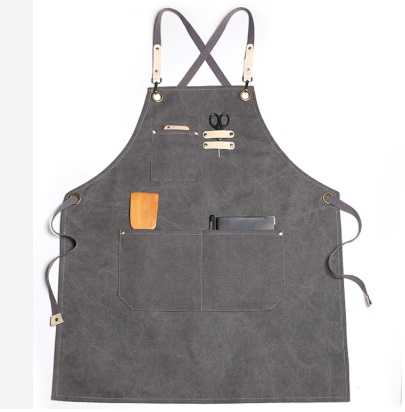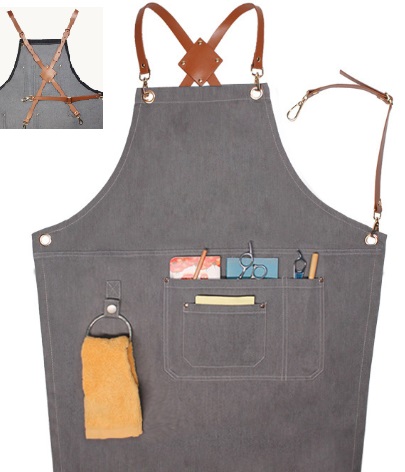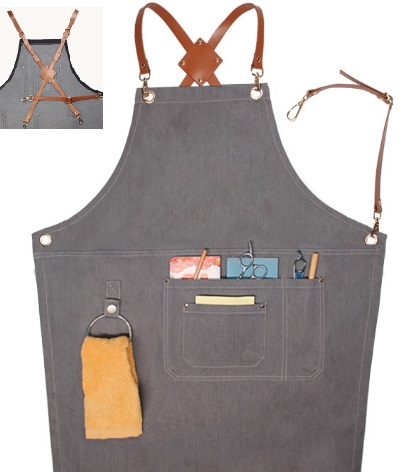 The last one is PU leather material,Pu  known as reclaimed leather, reclaimed leather,it has the advantages of light weight, wear-resistant, non-slip, cold-resistant, chemical-resistant,the disadvantages are expensive, easy to tear, poor mechanical strength, poor tear strength,it's rarely used in daily life.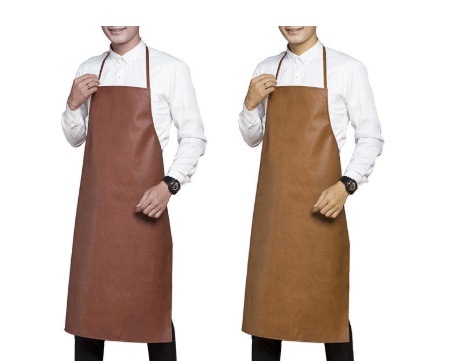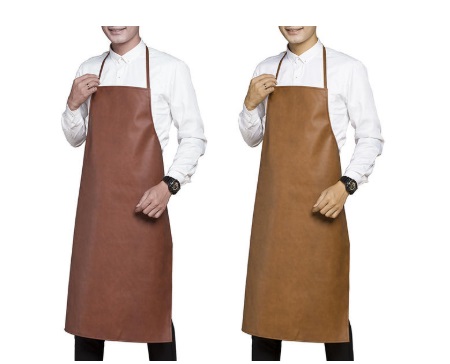 So each has its own advantages and disadvantages,and for us it's better to choose according to our own needs and request.